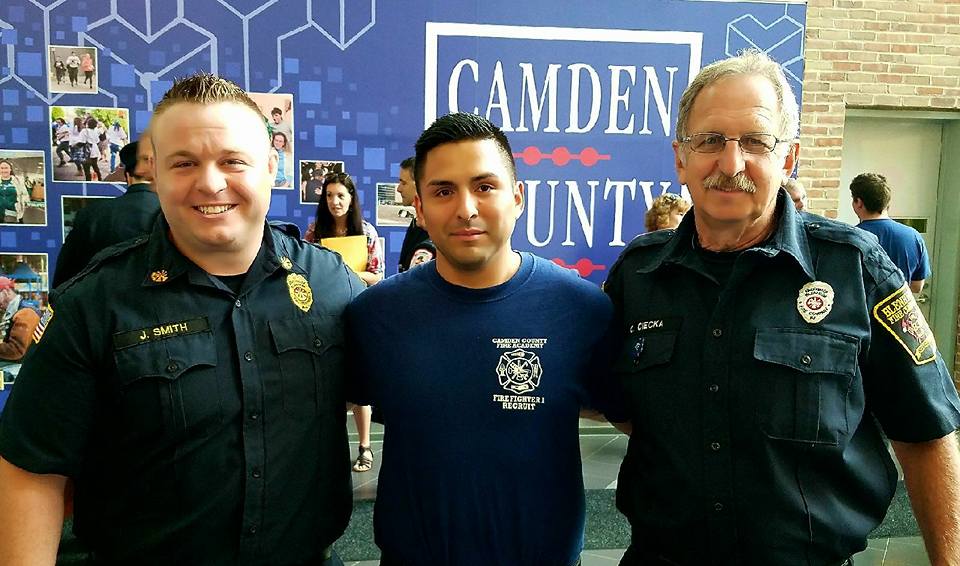 ---
We know there's a lot to learn about becoming a volunteer firefighter in Gloucester Township. That's why we've assembled some of the most frequently asked questions into one area to help you out.
Will I get paid?
Unfortunately, no. Gloucester Township firefighters are volunteers and do not receive financial compensation. However, the free training and experience you receive working at a fire company can help you land a career as a first responder or medical professional.
How old do I have to be?
Firefighters must be at least 18 years old. However, junior firefighters can volunteer and assist firefighters once they've turned 16.
Will equipment be provided?
Training and equipment will be provided at no cost to you.
How much time do I have to devote as a volunteer?
Volunteers are only asked to give as much time as they can. There are plenty of ways you can help out as a volunteer at one of our companies, from becoming a volunteer firefighter, junior firefighter, volunteer associate member or a ladies auxiliary volunteer. Active firefighters should expect regular training sessions and the volume of calls depends on the day. Time commitments for fundraising and other support varies.
What's the best way for me to learn more?
Fill out an inquiry form on this website. Your name and address will be sent to the recruitment representative at your closest fire company. Someone will then invite you to visit to a company to learn more about becoming a volunteer member.
Can I volunteer without assisting in fire emergencies?
Of course! Volunteer associate members are the backbone of each Gloucester Township fire company. They help keep us running by doing important work in such areas as accounting, logistics, recruitment, business management, event planning, design, education, information technology and more. We'll find a way to use your skills.
---