FOR IMMEDIATE RELEASE
Contact: Eric Devlin, 215-884-6499
eric@comsolutionsgroup.com
When it comes to joining other junior firefighters as part of the FirefightersofGloucesterTwp.org campaign, Alex Sims Jr. and Austin Reynolds may be the best people to talk to in order to learn what the experience is like. The two teens have each served at their respective stations for about a year now and say it's been life-changing to say the least.

Their stories show that regardless of whether they're following in the family footsteps or striking out on their own, the best volunteers are the ones who come ready to work hard to safeguard their community every day.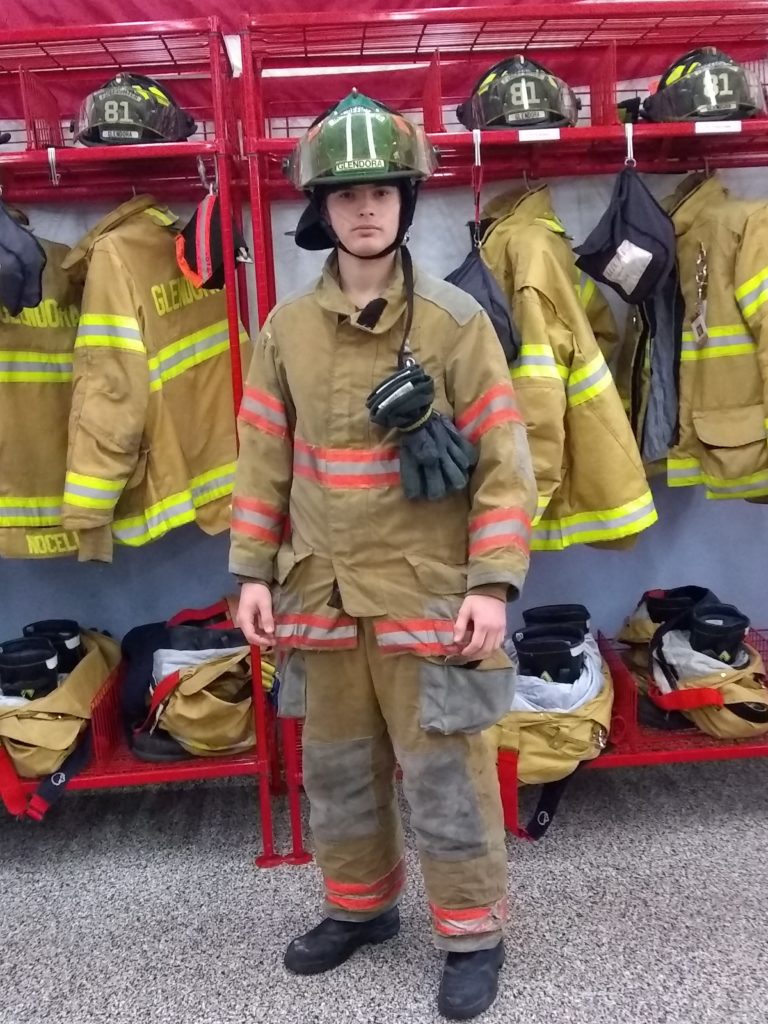 Following the Family Footsteps

Alex Sims Jr. comes from a line of first responders in his family. His dad is a member of Glendora Fire Company. He also has family members who have served in the Gloucester Township Police Department, in Salem County, as a 911 emergency dispatch, EMT and firefighter, in Mt. Ephraim Fire Department, as a former captain and firefighter, and in West Virginia, as an EMT and firefighter.

Yet it wasn't just a chance to follow in the family footsteps that persuaded Alex to join his dad at Glendora as a junior firefighter. He saw it as a chance to do something he was passionate about─ helping others. "When I was younger I saw a house on fire," the 17-year-old Triton High School junior said. "I called 911 and firefighters showed up. I was impressed with how fast they got there." Alex knew then he'd want someone to be there to help him if there was ever an emergency. He decided it was his responsibility then, to also be there for others when they were in trouble.

For years, Alex had talked about becoming a firefighter and started helping his dad around the fire station when he was about 14 years old. On his 16th birthday, his dad celebrating the milestone by taking him to the station to finally fill out an application and a month later he was given a uniform of his own to wear.

In terms of training, Alex is starting from the beginning. He's learning, for example, what each tool on a truck is used for and where it belongs, so he can assist older firefighters at the scene of an emergency. Firefighters must be at least 18 years old and certified to enter a burning building. "I can say I've learned a lot and I'm still not done learning," said Alex. "There's still more."

Like many firefighters, the adrenaline rush that comes from responding to an emergency call is what's been most exciting this first year for Alex. "When the pager goes off, you go nuts," he said. "You want to help." He feels empowered to make a difference, instead of watching from the sidelines.

Another benefit of becoming a firefighter is the camaraderie of working with the other members. Not only does Alex get to spend more time with his dad doing important work, but he's already begun to bond with his station's crew. "There are ups and downs but we treat each other like family," he said. "I go there and I can open up to them and I know there's always someone listening."

Alex's experience at the fire station has already begun to shape his future. After high school, he plans to attend Camden County College to study fire science and engineering in order to use his degree to become a fire marshal.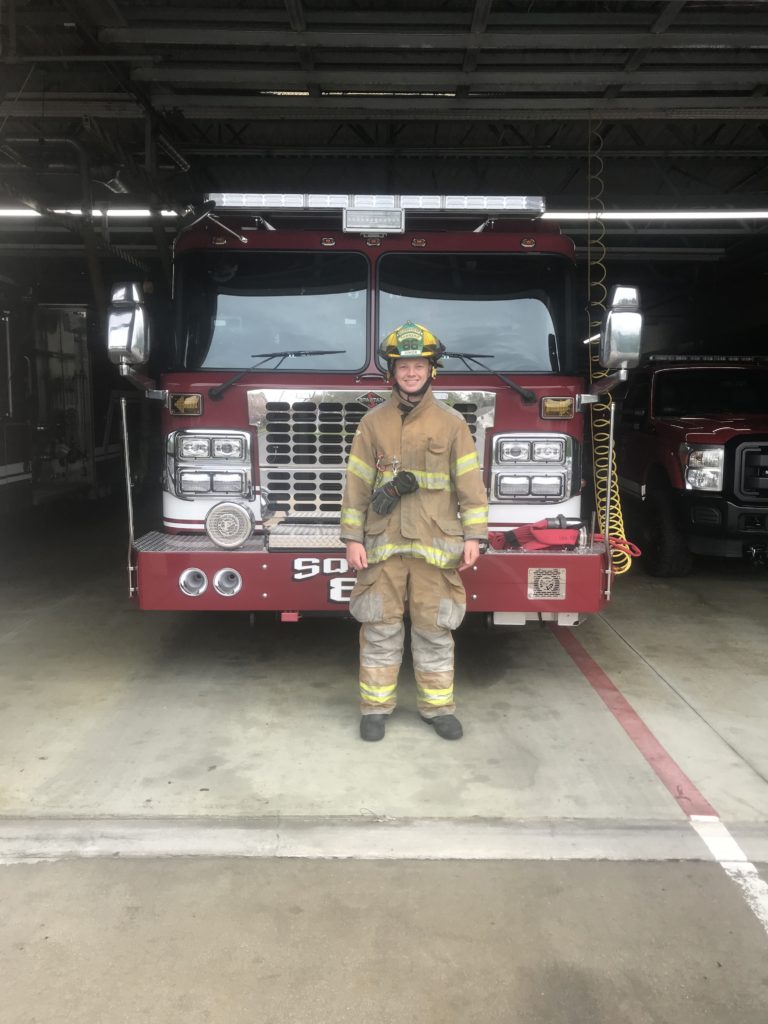 Taking the Road Less Traveled

From a young age, Austin Reynolds knew he wanted to serve his community. As a firefighter at Erial Fire Company, he gets to fulfill that desire. "I always had a drive to help people," he said. "In firefighting, you're arriving on the scene of somebody's worst day. When you help someone else out you have a great feeling of accomplishment."

Unlike Alex, firefighting was not a family tradition. Instead, for the 17-year-old Timber Creek High School senior, it was something he chose to do all on his own. "My family and friends almost expected it," he said on the idea of joining a fire station, "and were very supportive."

Taking a road less travelled can be challenging sometimes, but Austin quickly realized he'd made the right decision. When he first visited the fire station, he expected to be told he'd have to wait until he was 18 to become a member. He hoped he could convince the members make an exception for him. Instead, when he learned junior firefighters can join the fire company as early as 16 years old, he laughed and thought "man, why didn't I come last year?"

Like other junior firefighters, Austin is still learning the ropes. He's mastering skills like how to hook into a fire hydrant to draw water and use different pieces of equipment. He attends weekly training to improve himself and learns something new every time. "The experience has been everything I expected and more," he said. "I expected to see fires, which I have, and I'm excited to have more opportunities to help."

Outside of the fire service, Austin tries to be a leader on his school's campus. He runs cross country track, is co-captain of the swim team and captain of the lacrosse team. He's also taking an EMT class and volunteers his time at a local EMS company. When he's not in the classroom, on the playing field or helping to save lives, Austin likes to spend time with friends and family.

After graduation, he also plans to use his experience with the fire station to go to the fire academy and earn a bachelor's degree in fire science.

Could Firefighting Be Your Calling?

Becoming a junior firefighter is a great way to volunteer in your neighborhood and there are plenty of opportunities to do so across Gloucester Township. If you're 16 years old or older, there are many reasons to volunteer. You will gain valuable experience around the fire station, the training and gear are free and serving your community can help you build an impressive college resume.
And it's not just junior firefighters who are needed. The Blenheim, Chews Landing, Erial and Glendora fire companies are also looking for volunteers over 18 years old, who are passionate about serving their community to serve as firefighters, volunteer associate members and ladies auxiliary members. So don't wait! Go to FirefightersofGloucesterTwp.org and volunteer today. Firefighting is our passion. Volunteering is our tradition. Make it yours.